What is paypal?
Paypal is a payment processor or platform where you can send and receive payments internationally.
Paypal was founded in 1998 and 100's of millions of people us Paypal because it is understood as being one of the safest ways available to send and receive money online.
Is Paypal safe to use?
PayPal has security features like SSL and encryption and in how they store their data they have been reported as being safer than credit cards. Paypal offers incontestable purchase protection for buyers.
This picture is the logo of Paypal in 2022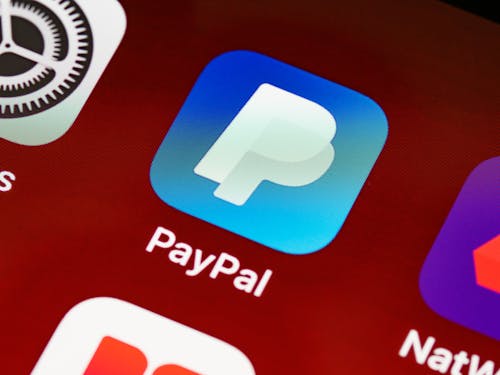 How do I open a Paypal account?
Security Advice: Always ensure to check your website in the address bar to ascertain that it is a genuine Paypal web address. Never click a link from your email to login into your Paypal account, make sure you always typye the address youself.
STEP 2:Click on sign up as point by the arrow illustrated in the picture below
STEP 3 :Choose whether you are opening a personal or business account. Check picture below for referrence. Henceforth I will be focussing on personal account and within South Africa unless stated otherwise.
STEP 4 :Fill in your cellphone number in the space provided. You will receive a code which you will have to type into the space provided to proceed. This step is important for future security communication and enforcements. Refer to the picture below.
Remember not to put the first 0 (zero) of your cellphone number because it will already be selected based on your country (South Africa in this case) for you as a +27.
STEP 5 :Fill in your details as indicated by the form visible from the picture below. That's your email address, first name, last name and your login password.
STEP 6
:Fill in your personal details to complete your registration. Address 1 is usually your street name and house number. Read Paypal's User Agreement and Privacy Statement at the bottom of the form and tick the box to agree.
After clicking '
Agree and Create Account
' at the bottom of the form as displayed above you will be taken to the next screen and your account is now created and live.
The next screen will look like the picture below. If you want to link Paypal with your bank card immediately, you can click "Not Sure? Add card to use later" at the bottom as displayed in the picture below. Otherwise you can just click the Paypal logo for the website to refresh and take you straight into the dashboard of your new account.
Look out for our future blog post where we will be teaching South Africans on how to link their Paypal account with their local bank accounts to receive money from Paypal.
You are welcome to comment below about your experiences with Paypal. Ask your questions if you need clarity, I will gladly do my best to reply and answer. Thank you for reading.